Thank you for reading our 4th Quarter Newsletter for 2012! American is proud of our success this year and we look forward to providing great service to our customers again in 2013.
SANTA FE SPRINGS, Calif. December 14, 2012 4th Quarter Newsletter
Holiday Moving Tips
Have you ever found yourself facing a move during the holiday season? Just keep reminding yourself that it will be challenging, but the moving process will be over soon.
Make a List and Check It Twice:
Don't wait until the last minute to contact moving companies
Do a little research of the new area (we can supply you with this information)
Create a "Move Information" file including important documents that may be needed in scheduling utilities, entering children in school, medical and dental information, tax records
Find ways to involve your children, keep family traditions alive!
Give yourself a break. Don't feel bad if you can't do everything that you would normally do
Night Moves!
Are you planning on scheduling your commercial or office relocation at night, or after 5pm? If so, please be aware of building or local noise ordinance restrictions. Although this may seem like a trivial matter, noise ordinances can shut down or severely delay your moves. Check with buildings and cities as you begin your planning. Best of luck and thank you for choosing ARL!
Did You Know?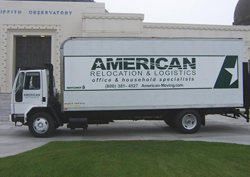 That ARL makes 350 final mile home deliveries daily. ARL's trucks can be seen on the road from San Diego to Santa Barbara, and into the desert cities.
The Tarahumara Indians of Mexico regularly run community races of 250 miles or more! The origins of their running derived from delivering mail and other goods.
December is the busiest month of the year for the USPS. With over 559 million pieces of mail being shipped between Dec. 15 and Dec. 22.
Flex Storage to Fit Your Needs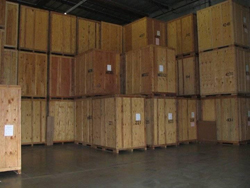 American offers flexible storage rates and options for your personal or professional storage needs.
Key Points:
Over 180,000 sq. ft. of warehouse space
Vault or Rack storage options
Online Inventory, accessible 24/7
24/7 security on-site, closed-circuit cameras
Competitive rates with Public Storage!
ARL in the Community
This past October, ARL employees participated in CHOC hospital's annual CHOC Walk in Anaheim. This is the 8th year that ARL has taken part in this great event. We are so proud, thank you to all our wonderful employees.
In November, we will be participating in the annual food drive benefitting Southern California families in need.
About Great American Logistics
Great American Logistics is one of the Southland's finest household, office and industrial moving companies. The company provides disassembly of modular furniture, shelving reconfiguration, furniture repair and liquidation services as well as computerized, bar-coded warehousing services. Great American Logistics professionals expertly handle all aspects of moves, including moving individuals' household goods, products and equipment or entire companies' around the corner or around the globe using specialized equipment and computerized shipment tracking.
Great American Logistics is located at 13565 Larwin Circle, Santa Fe Springs, Calif., 90670. Telephone: (562) 229-3600. Facsimile: (562) 926-6151. Website: www.american-moving.com.
Media Contact:
Donna St. Jean Conti, APR
St. Conti Communications
(949) 290-0622
DConti@StContiCommunications.com